Our location
Palakkad, Kerala, India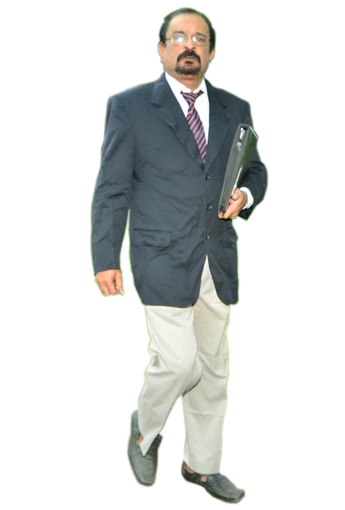 Dr. (Prof.) Regunath Parakkal
Call for an Appointment
For enquiry and booking
Psychological Counselling
About Dr. (Prof.) Regunath Parakkal
PRESENT / PAST ACTIVITIES AND POSTS
Consultant counseling– Palana Hospital, Co- Op Hospital, Welcare Hospital, Rajeev Gandhi Hospital, Nandhavanam Hospital – Palakkad
Professor and HOD- Counselling – Park Group of institution – Coimbatore
Professor : Virtual University for International Relations, Benin, West Africa
Visiting Professor: Nepal Madan Bhandari Memorial Academy
Honorary Factuality JEVI International Mission (Youth Skill Development ) Nigeria
Member of American Psychological Association
Professional Member International Association For Counseling (Europe)
International Member of Australian Counseling Association
Works at United Nations Volunteers
Global Peace Humanity Ambassador of GHPRF
PEACE Ambassador for INDIA, Global Peace Challenge 2020 (USA)
International Noble Ambassador, UNRS, Nigeria
Ambassador, United Nations Peace Ambassadors Foundation
Peace Counselor Asian countries. Of Global Peace
Fellow of ITOL-(STS institute). Govt. of United Kingdom
Member of The Asia Society of Researchers
MBR University. Dubai. Community Immunity Ambassador
International adviser – International Human Right and Social Justice Federation
Zurich-Switzerland, Children for future of us, Honorary Psychologist
Peace counselor Asian Countries. Of Global Peace Foundation, Dubai
Brand Ambassador DK International Recherché Foundation
Ambassador and Trustee – Africa Heart Trust, Zimbabwe
Volunteer International Human Rights Commission
Volunteer of International Organization for Cultural and Human Sciences
WHO hero against the fight of misuse of Antibiotics
Member of International Association of Ayurvedic Professionals Of North America
Adviser – Youth Center for Sustainable Development- Camerron
International Peace Advocate –Forum 36- Peace and Unity Africa
Dhara Ambassador of Dharadham International
VIP Member – United Nations Economic and Social Council
Global Justice World Peace Advocate – Global Justice World International Organization
Executive member –Peace Justice Humanity & Relief Foundation
International Educlouds Committee Member (International Education Officer), UK & India
International Chairman of the International GoodWill Ambassadors Board;
IGA/ACA Board of Abundandance Consulting Academy.
Certified Counsellor for India Co-Win Action Network, trained by NIMHANS (Banglore) in Project SAMVEDNA, an Intiative of National Commission of Protection of Child Rights (Govt of India) for providing Psychological first aid and emotional support to children.
Professional Member of Institute of Global Professionals
Diamond Membership (Board Chairperson) of SAMACET
Member of International Association of Innovation Professionals
Member of International Computer Science & Engineering Society
Member of the Society of Digital Information and Wireless Communications
Member of National Institute for Technical Training & Skill Development
Chief Mentor – Sports Education for Sports Academy Association of India.
Global Ambassador of Dynamic Peace Rescue Mission International (Peacekeeping and Peace building Academy), Nigeria
Nutrition Ambassador of The World Academy of Food Security & Social Peace
Goodwill Ambassador, Educlouds (World Record Holder International Ed-Tech Organization)
Ambassador & Honorary Professor, International Internship University.
W. Chairman (South India), Anti Crime Organization B.S.F.(All India)
Golden Ambassador, Nations Social Council – Yemen
Child Rescue Ambassador, Iqra Foundation
Professional Member of CAPE FORUM, India
Trainer of trainers of Govt. of India (personal dept), New Delhi
Humanitarian Excellence Award – International Benevolent Research Foundation, Kolkata
AHRI Humanitarian Medal – AHRI
Majhi Vasundhara Mitra certification – Government of Maharashtra
National Gen. Secretary National Human Rights& Anti corruption Force
Master trainer of Excise dept . Govt of Kerala
Director of national Child And Women Development council
Life coach and psychologist- I CAN – Bengal
Honorary Brand Ambassador. Lifeline Chamber of Commerce
Vice Chairman of Kidney Foundation of India
IMG trainer
Fr Counselor Police women cell
Approved counselor for Gen Edn dept for Palakkad, Mannarkad and Ottapalam Dist Govt. of Kerala
External consultant in Joint Assessment Team ,of Kerala State Aids control Society
Member of all India Media Association and KRMU
Brand Ambassador Cheran Academy Tamilnadu
Goodwill Ambassador – ThickNess Learning Community, Tamilnadu
GoodWill Ambassador of Abundance Consulting Academy
Brand Ambassador Gangothiri Trust Palakkad
Member, Advisory , South Asian institute for advanced Research and Development. Kolkata
Brand Ambassador DK International
Honorary Mentor Tathaastu. Hyderabad
PEACE ambassador for INFIA, Global Peace Challenge
Nominated Member of Kerala State Legal Service Authority for Adhalath
Mentor – MENTOKRAT
Honorable High Court of Kerala and KELSA used the services of the undersigned in the Adalath for counselling in related to family problems
Acted as online Counsellor of Adolescent Education of UNFPA (UNO)- Project implemented through Nehru Yuvakendra. Govt. of India. Approved Trainer for National Cadet Corps
National Faculty for Central Workers Education, Government of India
Registered Expert / Consultant in the Data Bank of MSME-Development Institute, Government of India and took various training for them
Worked as Resource person for Kerala State Aids Control Society
Resource person for Nehru Yuvak Kendra
Life Member-Red Cross
Resource Person-SIMAT (Government of Kerala), Trivandrum
Life member Palakkad Management Association
Member of Palakkad Trainers Association
Chairman of Counselors & Trainers Social welfare Charitable Trust, Kerala
Columnist of Manorama Arogyam and Aksharadeepam, Kaumuthi News Paper
Approved Trainer for National Cadet Corps
Honorary Ambassador for Kerala- Vishv Samvad Parishad
Honorary Adviser-Mindfull happiness Program
Participated in International Edutech Innovative Summit 2021
Participated in Faculty Development Programe on 'Effective Curriculam Implementation' by Jain College, Bengaluru
Digital Journalism Certification by Reuters
Educational Qualifications
HEALTH SCIENCE / COUNSELLING
DLitt (h.c. California. USA)
Dr Med (h.c International Agency for Standards)
Doctor of Philosophy (World Religions – International Philosophical Institute, India)
PhD (Psy.C/CM)
PhD (h.c. Sports psychology- Zendo International, Turkey)
PhD (h. c. Peace and humanity peace keeping and peace building Academy, Nigeria)
PhD (h. c. Humanity and Social Work – United Nations Global Compact)
PhD (h. c. Marital Arts Friendship Academy-Iran)
PhD (h. c. Tulbu World Turkish Mixed Martial ART, TURKEY)
PhD (h. c. International Philosophical Institute, India)
Dynamic Peace Rescue Mission Doctor Of Excellence (h. c. International- Peace Keeping & Peace Building Academy)
PhD (Human Rights International- Peace Keeping & Peace Building Academy. Nigeria)
PhD (h.c. Listening and Leadership, 2020 – Abundance Consulting Academy)
PhD (h.c. 2021 – Abundance Consulting Academy)
PhD (h.c Ab.uty)
PhD (h. c. Man of leadership & Humanity Mission & Creator for the World – AICHYCI MEXICO MORROCCO)
Honorary Doctorate (Martial Arts Friendship Academy)
Honorary Doctorate (counselling. United Nobles Rescue Services. SWEDAN / NIGERIA.)
Honorary Doctorate (Peace Keeping & Peace Building Academy, Nigeria)
Honorary Doctorate ( International Security And Strategy Studies College)
Honorary Doctorate (Psychological and Humanitarian activities. AHRI And Light International Bible University)
Honorary Doctorate (UNION OF Culture and World Peace)
Honorary Doctorate (World Academy of Food Security and Social Peace)
Doctor Honoris (Phylosophy and Peace Building with Degree of Excellency by
Dynamic Peace and Rescue Mission International)
Honorary Professor (Education – ITMUT)
Dsc.am.
SDRT
MA (h.c Ab uty,)
PGDSM,PGDPC.(IHCA)
F.C.Y.S.c.W,(Ministry of Ayush Govt of India)
MDCM.
CERTIFICATE COURSES
Corona Virus (WHO), SARI introduction section two health sect. mgmt (WHO), ADHD (Udemy) Hypnotherapy, excise management (WHO), Stagias of infection (Stanford Uty. USA), Standard introduction to food and Health (Stanford Uty USA),Psychological first aid (Johns Hoppins Uty) Covid 19, (St. Geroge Uty West Indies),EFT, Naturopat Colour therapy, Geriatrics, Cognitive science), Prevention of dementia, (Tasmania Uty, Australia), Ad.Health (Rajeev Gandhi institute, Chennai). Straggles to address soft skill gap (International journal of advance studies and research work. Special Education in mental Retardation (IQRA) Soft Skills (TCS ION), Global Career Counseling (University of California Los Angeles), Preventive Health Consultant Program (GET – Help India Online), Green Belt Certification (Career Counselling), Certification Course in Learning Disorder (BCCCC01) – JAINX, Nutrition Counsellor (Institute of Health Management Research, Banglore), Critical Thinking for Self Development (Metropolitian School of Business and Management, UK), Communication and Public Speaking Certification (JAIN University).
MANAGEMENT
Mini –MBA (IBMI, Berlin , (Germany), PGDMM,PGDFM,FMRP(MSPI),Introduction to production management (Amity Future Academy), Understanding Open Education Resources (Common Wealth of Learning, Canada. Introduction to Sustainable Development Business (Open University of Marutis, and Common Wealth, Learning Canada), Digital Skills for Work & Life (University of Leeds UK), Collaborative working in a remote team (University of Leeds UK) public health approaches to infection and disease ( Open University) Project Management( University of Teknologi, MARA, Introduction to Sustainable business (Ministry of Marutis and Common wealth Learning-Cannada) Honorary Doctorate-leadership-AYCHYCI-IFCH. Mexico Morrocco, Honorary Doctorate-Validez official Posgrado: International Forum for Creativity and Humanity. Morocco Fnayadak.
TEACHING QUALIFICATIONS
Avagadra (IIT Bombay)
Faculty Development (IIT Bombay)
Member of International School Teachers Conference( IIT, Delhi )
TRAINERS QUALIFICATIONS
T.O.T (Trainer of Trainers) –Govt of India. (Personal Dept)
T.T.T (Train the Trainer, Tata institute of social science)
FITOL (sts inst. UK Govt)
English Teacher Training Certification (TEFL/TESOL)
Social Works
Took about 14000 mass counselling classes in the schools, colleges and residential associations, etc. Established counseling in the grass route level.
Instrumental in donating 3250 eyes to nation and arranging agreements of 375 persons bodies after death to Trichur Medical College (for- studies and using organs when brain death happens).
Converted one residential association of Palghat named "Manappully Kavu" Residential Association as the total eye Donating one and probably this conversion is first time in India.
Solved about thousands and thousands family/couples problems working with police women cell.
Write ups regarding psychological issues in the monthly "Malayala Manorama, Arogyam" is being noticed by Malayalees.
Awards and recognition for Social Work
Working with Police Women Cell Solved thousand and thousand of Family issues AWARDS RECEIVED (Except From the Honorable President, Govt of India and Vice-President under signed got all the awards From fr Prime Minister, fr Governor, fr cabinet ministers ,Chief minister of Kerala, opposition leader of Kerala, Minister, IG, SP, Collector etc…, but one of my Project got President award.
Recipient of the International award "Hind Rathnan" presented by former Prime Minister Sri I.K. GUJARAL
World record creater (WORLD BOOK OF RECORDS, UK) along with EDUCLOUDS
"International Excellence" Award by Smt. SUSHAMA SWARAJ, Union Minister (Did not attend the function so they have sent the Award)
"Vikas Rathan" Award by Sri SURESH PRABU, Union Minister
Udyog Rathan" Award by Sri RAWATH, Union Minister
Selected as one of the Most Influential Persons of the world, one among 25 people by International Newspaper (Egypt) "BAYAN".
"Management Excellence" Award by Sri SATHYA NARAYANA REDDY former Governor
Featured in Time Square, New York
National Integration Award of Malanadu TV by Chief Guest of Function, Dr Teeka Ram Meena (Election commisoner)
Global Talent Icon Award by KGN Humanity Social Service Foundation & Goal Acquisition Institute
GEM of New Millennium Award by Management Promotion Institute, New Delhi.
Best Social Scientist Award from Orma Kala Sahithayavedi, Mannarghat, Palghat.
Janani Award 1996, Palghat for Social Work
Bhoomi Charitable Society Award for Social Work, Palghat
Best Social Scientist Award 2010 by Rotary Club of Olavakode, Palghat
Best Social Worker Award from Department of Police, Palghat (JANAMYTHRI) and Hope Foundation, Palghat for the year of 2010-11 presented by JUSTICE CHETTUR SANKARAN NAIR
Mother Theresa World Peace Award 2020- KGN Humanities Social Service India
Pride od Saurashpra Award by Bhavdeep Yuva Sansthan Gujarat
International Mother Therasa Award – By All India Railway shoe Shine workers Union- Uthar Pradesh
Nelson Mandela International Peace Award by International Diplomatic Organization for Development and Peace
Gangothri Trust Award for the best Social Worker presented by Mr. Chenthamarashan, MLA for the year 2010-11.
Red Cross Award 2011 by Red Cross Society of India, for the best Social Worker jointly presented by Sri. A.K.BALAN, Minister of Kerala State and Dr. P.K. JAMILA, Additional Director of Health Service, Health Department,Government of Kerala.
Best Social Scientist JANANI Award 2011 presented by Sri. K.K. DIWAKARAN, MLA.
Saiseva Award 2011 presented by Professor Mukundan, State President, Saiseva Samithi.
FRAP 2012 (Federation of Residential Association of Palghat) honour for Social Work presented by well known Writer, Shri. Mundoor Sethumadhavan.
Central workers education honour presented by Sri.Achuthan, MLA.
Confederation of NGO's of Rural India, New Delhi honour-2013- presented by Sri.Ali Basha, IAS, District Collector, Palakkad.
OISCA International, Maanava Seva Award 2012 presented by Dr. Parvathi Warriar, OISCA South India Vice President.
Police Vanitha Cell "Shape Award" presented by MLA, Sri.Shaffi Parambil.
PN Paniker Award 2012 presented by District Collector Sri Mohan Kumar.
CNRI Award 2012, Delhi for the Social Work presented by Sri O. Rajagopal, Former Union Minister.
"SWABIMAN 2012" Award of Rotary District 3201 presented by Sri Jayaraj, Govenor, Rotary Club in presence of Sri Cyric, Former Chief Secretary, Government of Kerala.
"SATH BHAVANA 2012" Award presented by Sri.Rajesh, Member of Parliament.
"KARMA SREE 2012" Award presented by Hon'ble Minister Sri.Manjalam Kuzhi Ali (Government of Kerala).
Kerala Governments Mirtha Sanjeevani-project-Nodal Agency- "Kidney Federation of India's"-Good Shepherd Award presented by Sri Pal Meena, IPS, Police Chief.
Karma Bheesmma Award- orma Kalasahithya vedhi, Mannarghat, Award is comprised of a memento and sum of Rs 10,001/- presented by Adv.N.Samsudheen, MLA.
Manasu Award 2013 for Social Work by Manasu Charitable Trust, Palakkad.
Sneha Swanthanam 2013 Award – by Shri Radha Krishnan, Vice Chairman, Red Cross.
M.G.University offcampus centre Award-"Karmma Achrya"- presented by Shri.S.Gopinath, IPS, Inspector General of Police, Thrissur Range.
The Pride of Nation Award from Access to Human Rights International, Dhaka, Republic of Bangladesh
Legend of The World Award from Access to Human Rights International (AHRI), Dhaka, Replubic of Bangladesh for contribution in the field of Human Rights & Social Work
Nalanda – The Pride of Knowledge Award, 2021 from Igniting Dreams of Young Minds Foundation
Inspiring Speaker Award, World Peace Commission
Awards and Recognition
Innovation Award of Chief Minister, Government of Kerala,(Award also carry Rs.5,00,000/- to police women cell where we implemented the project) – by Shri OOMMEN CHANDY.
AHALYA GROUP SOCIAL WORKER AWARD presented by Dr.ASHOK Chief Medical Officer, in presence of Sri Ariyadan Mohammed, Honourable Minister, Government of Kerala.
JANAMYHTRI SURAKSHA PROJECT AWARD presented by Sri.G.Somasekaran, IPS, District Police Chief, Palakkad.
VALLUVANAD PURASKARA 2013 (Award carry Rs.10,001/- also) Jointly presented by Sri V.C KABEER former Minister and Sri M.B.RAJESH ,Member of Parliament.
ONRI summit Honour – presented by Smt.Subitha Municipal Chairwoman, Ottapalam in presence of Sri.N.- Sakthan – Deputy Speaker and N.Sri.Hamsa MLA Government of Kerala.
Police Woman cell honour 2015-presented by Sri.T.D.JOSE Inspector General of Police, Thrissur Range.
Palakkad Municipality honour presented by Mr.Vishwanathan Municipal Councellor in presence of Kerala Government Chief Secretary Mr.Jiji Thomson, Mrs.Shaffi Parambil.,MLA and Mr.Rajesh Municipal Chairman
Best Social worker award 2015in memory of Mr. Raju Kuriachan
Social worker honour awarded by opposition leader Mr.V.S.Achuthananthan kerala Legislative assembly on 14.10.2015 at pallakad
Social Activist of the Year Award by United Nexus Organization.
Indian ICON Award–Presented By Kadakampalli Surendran Minister
Swyabiman Award –Rottery Club 3201 Presented by Mr. Jayarajan Governor
D.K International Award–Presented by Mr. Ashok Kumar, Chairman
Palakkad Municipality Award – Presented by Mr. Jijithomas and Mr. Viswanathan Jointly
Certificate of Recognition- Institute of Leadership & Peace. Manila. Philippines
Member Certificate of Dynamic Peace Rescue Mission International Africa
Rehabilitation Professional Honor-Manasa Charitable Trus.t Gujarat.
Appreciation Award- Representative of the Center – Tunisia
Special Achievement Award-Institute of Leadership. Manila Philippines
Supportive Award 2020 – Council of Empowered Ladies International, Philippines
Membership Certificates for the dedication as Peace Ambassador- Dinamice Peace Rescue Mission International Nigeria
Outstanding Dignity Award – UNESC
World Peace Award 2020 from Access to Human Rights International- AHRI – Bengaladhesh
Mission Global Peace Association Present International Day Of Peace Award 2020
Universal Peace Friendship & Brotherhood Certificate Of Appreciation Philippines
Awards – Connected with the Service of Kidney patient and Organ Donation
Life time achievement Award ( Kidney Foundation) Presented by Mr. Shafi Parambil MLA and Smt. Prameela Sasidharan Chairperson
Excellence Award- Hon. Justice – Mr. Dominiq (Human right Chairperson)
Human Rights Mission Award 2013 – presented by Shri.Shrijith, IPS, Nodal Officer, Human Rights, Department of Police.
International brand Icon Award 2020- by Manas Charitable Trust Gujarat
Ideal Collage Award- Presented by Sri Asha Menon
NHRCF Award – Presented by Smt. Sreeffi Thomas- Hon. Principle Session Judge
World Champion Certificates –AHRI Bangladesh
Adopted Son of Africa Award – Africa Festivel foundation Africa
The Pride Of Nation Award – Human Right
Golden World Hope Award – AHRI
Access to Human Right International AHRI (Bengladesh)
Global leadership Men Award AHRI Global Bengaladhesh
Golden Personality Award – AHRI
Tolerance Medal – Humanitarian and international Peace forum
Certificate of achievement –International youth society Yeman.
Certificate of participation – International Conference on Global Crisis & Humanity
'Guest of Honour & Speaker' during the International Conference on Leadership
Transformation for Global Developments by Dynamic Peace Rescue Mission International
Rising Star of the Year 2021 Award by KGN Humanity Services Foundation & Goal Acquisition Institute
International Media Award by United Nexus Organization (UNO)
Media Icon Award 2021 Award by World Universal Media
AIAC Star Icon Award by Algilani International Ahlebait Council
Star of the Year 2021 Award by Algilani Foundation
Peace Advocate Award by Arbitrators Media Information
Icon of Journalism Award by Arbitrators Media Information
Human Rights Activist Award by Arbitrators Media Information
Icon of Mediation Award by Arbitrators Media Information
Certificate of Appreciation from 'National Commission for Protection of Child Rights', New Delhi for providing Psychological First-Aid and Emotional Support to Children affected during COVID-19 pandemic.
Certificate of Appreciation by 'Liberate The Women Initiative'
Appreciation Certificate by 'American International Education Federation – USA' for 'Addressing the Unemployment' International Virtual Conference
Golden Star Award by Union of Culture and World Peace
Icon of Arbitration Award by Arbitrators Media Information, Nigeria
Algilani Star Icon Award by Algilani Foundation
Prince of Peace Award (2021) by Union of Culture and World Peace
Certificate of Appreciation by Global Leaders for Child Welfare
Appreciation Certificate from MSME Chamber of Commerce and Industry of India for participating in webinar on 'Plastic Recycling and Waste Management'
Participated in Online Storytelling Workshop organized by Tamil Nadu Teachers Education University, Chennai and ACEnovation Pte, Ltd, Singapore.
Participated in 2nd IIU International Conference on 'Impact of "New Normal" on Virtual Education' organized by International Internship University
Participated in National Webinar conducted by Dr.Ambedkar Institute of Technology, Bangalore.
Speaker in Virtual International Conference, American International Education Federation.
Participated in Educational Symposium, IIU.
Certificate of Awareness from Cosmos World Records
Meditations Teachers Training Certification, Spritual Light Dhyan Kendra
Appreciation Certificate from International Yoga & Vipassana Research Centre.
Appreciation Certificate by Shivabuddha World Peace Yoga & Naturopathy University
Keynote Speaker, SLEDDING 2021 by Edukos Unite Scholars.
As a Doctor
Best Doctor Award 2020 (Flip Web Creations) – Presented by Sri. Babu MLA
Corona Warrior Award – NHRACF
Best Indian Psychologist Award ( Among ten Best Psychologist in India) – by Silicon India Magazine
Best Corona Award – FLSA Delhi
Corona Warrior Honor- Advancement Association for Social Human Awareness Welfare Society
Corona Warrior Award- Manas Charitable Trust. Gujarat.
Corona Warrior Award from Society for Rural and Urban Development through Holistic Approach (SRADHA) Trust
Corona Warrior Award from Union of Culture and World Peace
Corona Warrior Award from Manas Charitable Trust for Mental Health
Education Sector
Best International Inspiration Teacher Award – Presented by Sri. Daniel Chumbru – Ambassador of Argentina
Guruvandhan Award – Ahaliya Group – Presented by Sri. Dhanthan – Science and Technology Advicer of the Chief Minister Govt of Kerala
ECO training center Sweden – best teacher award for efforts in the educational and environmental field.
Gurupnishad Samman – CWSIR, Uttar Pradesh
Best Teacher Award – Abundance Consulting Academy
Part of International confrence IIT-Delhi on December 2020 – Innovative Teaching Practices
As a Writer
Dr. Sukumar Azhikode Award – Presented by Sri. Adoor Gopala Krishnan
Kaumdhi News Paper Award – Presented by Sri. Kadanapalli Ramandran Minister
Human Rights
Certificate of Recognition- Institute of Leadership & Peace. Manila. Philippines

Member Certificate of Dynamic Peace Rescue Mission International Africa
Rehabilitation Professional Honor-Manasa Charitable Trus.t Gujarat.
Appreciation Award- Representative of the Center – Tunisia
Special Achievement Award-Institute of Leadership. Manila Philippines
Member Ship Certificates for the dedication as Peace Ambassador- Dinamice Peace Rescue Mission International Nigeria
World Peace Award 2020 from Access to Human Rights International- AHRI – Bengaladhesh
Mission Global Peace Association Present International Day Of Peace Award 2020
Universal Peace Friendship & Brotherhood Certificate Of Appreciation Philippines Awards – Connected with the Service of Kidney patient and Organ Donation.
Life time achievement Award ( Kidney Foundation) Presented by Mr. Shafi Parambil MLA and Smt. Prameela Sasidharan Chairperson.
Excellence Award- Hon. Justice – Mr. Dominiq (Human right Chairperson) Human Rights
Human Rights Mission Award 2013 – presented by Shri.Shrijith, IPS, Nodal Officer, Human Rights, Department of Police.
International brand Icon Award 2020- by Manas Charitable Trust Gujarat.
Ideal Collage Award- Presented by Sri Asha Menon
NHRCF Award – Presented by Smt. Sreeffi Thomas- Hon. Principle Session Judge
World Champion Certificates –AHRI Bangladesh
Adopted Son of Africa Award – Africa Festivel foundation Africa
The Pride Of Nation Award – Human Right
Access to Human Right International AHRI (Bengladesh)
Global leadership Men Award AHRI Global Bengaladhesh
Tolerance Medal – Humanitarian and international Peace forum
Certificate of achievement –International youth society Yeman.
Certificate of participation certificate – International Conference on Global Crisis and Humanity
SPORTS
College Shuttle Team Caption & Won C Zone University Championship
Member of the Cricket Team-Which Won C Zone Dist Championship
Black belt in-karate and Taekwondo